Would you rather watch our YouTube tutorial on how to install your template? Etsy Buyers: How to Install Premade Blog Templates Purchased From Blogaholic Designs Etsy Shop If you purchased from our website directly: How to Install Blogger Templates
Now lets install your new premade blog template:
Before getting Started. Purchase your template and download your zip file.
BD Web Studio Direct Purchase: If you purchased from our website this will be in your email or in your account if you made one.
Etsy Buyers: this file can be download from your top navigation menu. Go to "you" and then "PurchaSes/Reviews"
Once you download the file folder you will need to unzip/extract the file folder in order to access all the files inside. DO NOT upload the entire folder you downloaded or you will get an error.
Also do not open the xml file it has to be directly uploaded to blogger – see below.
If you need help with extracting see here.
IMPORTANT: IF YOUR SCREEN DOES NOT LOOK LIKE THE SCREEN BELOW IN STEP 1. NAVIGATE TO THE "TEMPLATE" PAGE 2. CLICK THE ORANGE "CUSTOMIZE" DROP DOWN "SWITCH TO FIRST GENERATION CLASSIC THEME"
Step 1. Login to Blogger. If you have multiple blogs choose the blog you would like to edit. Then click on "Template" from the dashboard over on the left. Next click "Backup/Restore" over on the right.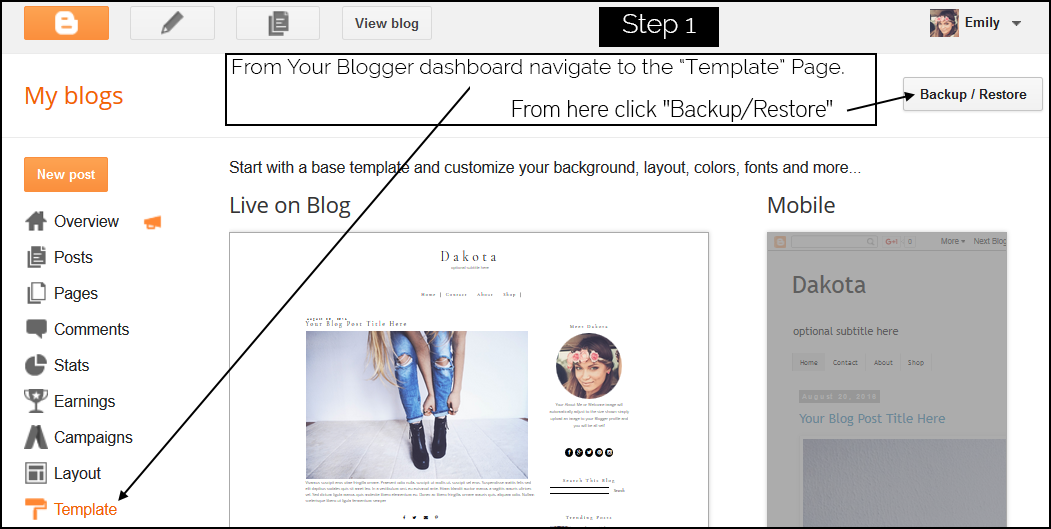 Step 2. Click "Browse"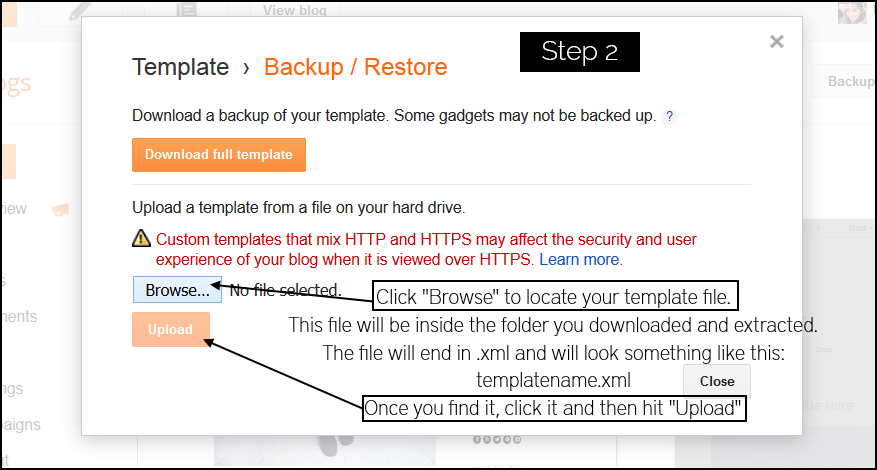 Step 3. Set up mobile view. From the template page click the tool icon under "Mobile". Click "No. Show desktop view….." and then click the orange "save" button. This will configure the site to display a beautiful responsive view from mobile devices.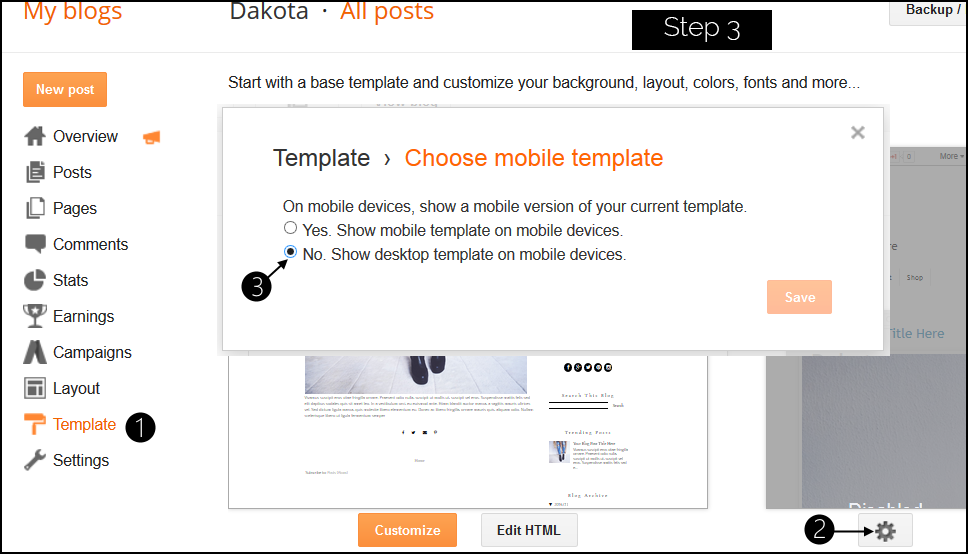 You are all set! Click "View Blog" to see your new design. Be sure to follow along with the rest of the template guide to get your blog set up like the demo of the design you purchased!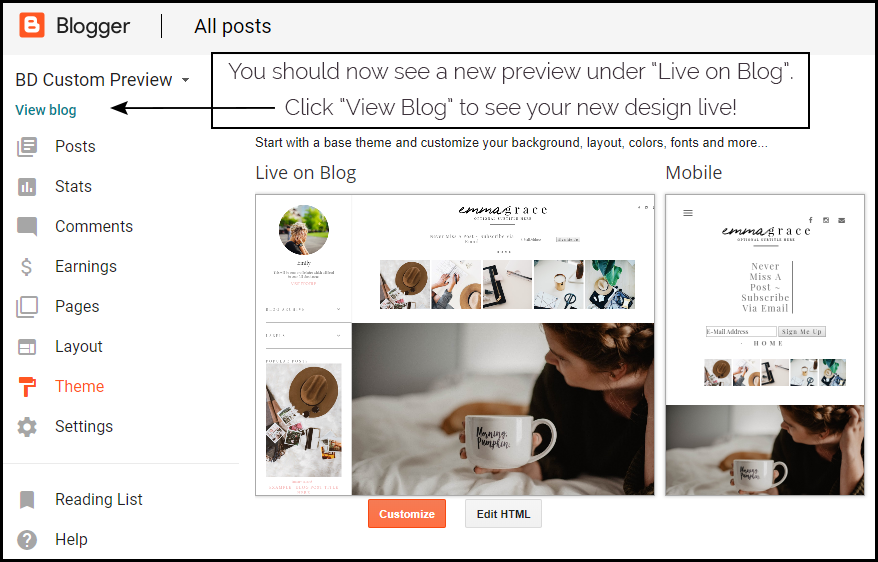 Finish setting up you design by following along with the template guide here!